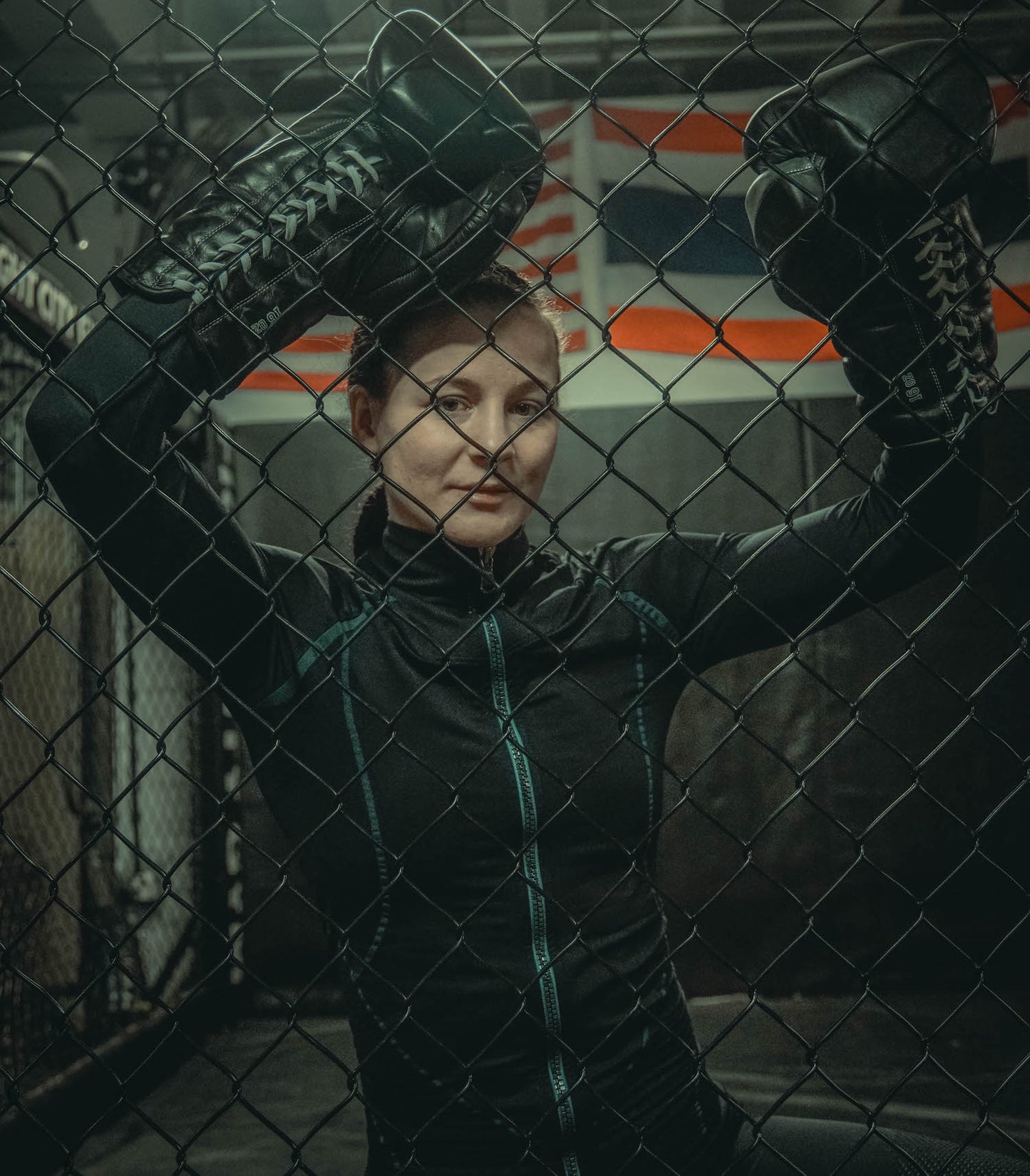 MOVERS & SHAKERS: Q&A with Professional Boxer Marija Malencia
Marija is a professional athlete from Croatia & training in London. She is a 2x World & European K1 Champion, Wako European Champion & Croatian National Champ. She tells us what inspires her to wake up every morning and commit to her craft.
Finder her Instagram as @marija._malencia to follow her journey.
1. What is your movement story? 
For me, moving is living, and as long as I'm moving, I know I am truly alive. That's where the magic happens. No matter how fast, slow, or even what direction I'm moving. We are born to move and explore; that is our purpose in life
.               
2. How does boxing move you forward? 

I could write a book about my relationship with boxing - it gave me so much and also took away so much. But I wouldn't change a single thing. It helped me open my eyes and face my fear - showed me the power I never thought I had. Most importantly, it gave me the extra push to walk forward in life despite my situation at the time...step-by-step. I chose boxing to express, or rather I can say boxing chose me,. 
It's no wonder they say the way you fight your fights is the way you live your life. In a boxing match you go through every emotion possible - self doubt, fear, to very dark places. However, the most beautiful thing is you overcome these feelings - you are actually winning a fight against yourself. You are able to provide to yourself that despite all the fear, you are stronger and relentless. As long as you give 100%, you are a winner not only in the ring, but also in your everyday life. 

"As long as I'm moving, I know I am truly alive
and

 

there the magic happens." -Marija
3. How do you stay committed to moving everyday? 

We all have good days and bad days. Boxing has shown me the art of being strong on your bad days because fighting back is your only option. Our thoughts don't get to control us, instead, we get to control how we react to every situation. It gives you a high - that you get control how you feel, to feel the satisfaction of pushing yourself, even in your lowest moments. It really opens your eyes! 
If I ever feel overtrained, I do take a few days off to reflect, meditate and recharge my body. Rest is needed in order to give you another dose of motivation and new hunger to smash your goals.
 Marija in the Power Up Leggings & Power Up Jacket
4. Three actionable tips for people struggling to move...
Make small weekly, or daily goals and no matter what - just do them! Try the 5 second rule or get a training partner to motivate one another. Make a commitment to do your best. I'm sure you will feel good about yourself and remember you make the choices!
Find something that makes you feel good, don't be scared to try as many things as possible. Make sure you work hard and have fun at the same time. 
Surround yourself with healthy, motivated people- you become who you spend your time with.