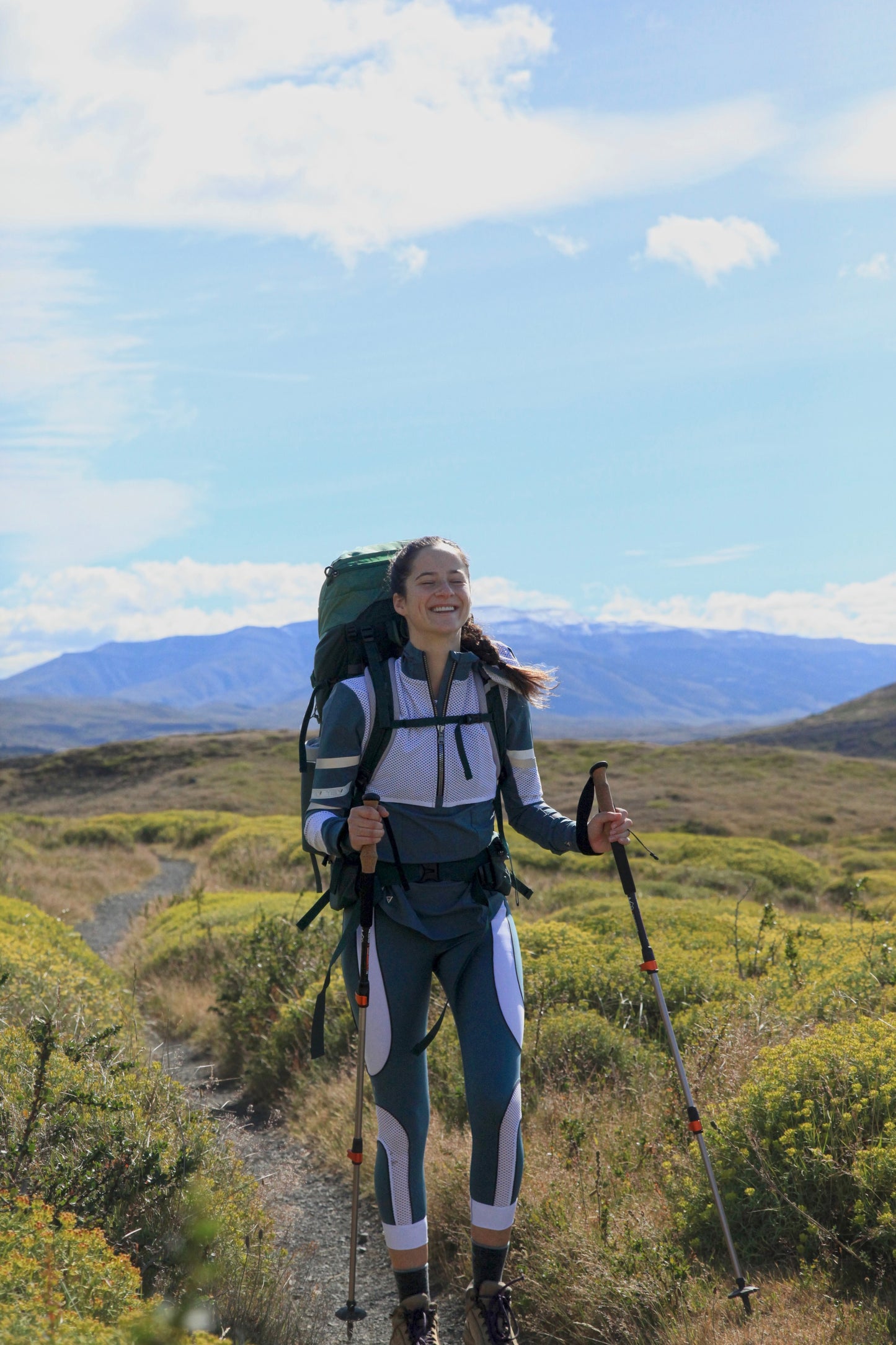 Movers & Shakers: Q&A with Boxing Coach @csoeder
Christy Soeder is a boxing instructor at Boxunion, producer and movement enthusiast. We love her commitment to movement and getting others to move with her! For more check her out @coesder. 
 What is your movement story? 
I've always had a deep connection to movement and being a part of a team. I tried all different kinds of sports and outdoor activities growing up, but found a true passion in soccer and dance - where I spent most of my time training for 10 years. When I went to college to pursue a degree in Musical Theatre, I had hundreds of hours of movement and dance training. Meanwhile, I also fell in love with running, and it became my therapy throughout school and after. A few years into running races, I started training for the NYC marathon and overused my IT band, resulting in some time off for PT. I needed another outlet so I said yes to a friend who brought me to my first boxing class, and took off on that journey. Today, I'm a boxing coach at BoxUnion Studio, I run, hike/backpack, and love being active outdoors where I can connect to the land!
How does boxing & movement move you forward? 
Boxing has always helped me develop a deeper and stronger relationship and commitment to myself - not only physically, but mentally. It teaches me how to be resilient in challenging situations. How to rely on myself to show up even when I don't want to, at the gym and in life. Boxing teaches me how to listen to myself, trust and follow my intuition, and step into my power - especially as a woman. It teaches me how to protect myself, how to stand up for myself, and how to do it with morals, tenacity, and grace. It's taught me that anything worth having takes a lot of work to get, but that the challenge can be FUN and extremely rewarding, and every little lesson and win is always a cause for celebration. But most importantly, by stepping into this power and choosing myself, boxing has allowed me to give more of my best self to others and hopefully inspires others to start their own journey so that they can give back and inspire as well.
How do you stay committed to moving everyday? 
At this point in my life, I look for excuses to move because I know that every step will make me happier and healthier. When I don't choose to make time for movement, the quality of my life and mental state decreases. I've learned that to be my best self in my career, relationships, and goals, I need to maintain my health, physically, mentally, and emotionally - and that always involves prioritizing movement. Movement is a powerful medicine. Health is wealth.
There are definitely days/weeks/seasons where I'm not feeling it, and struggle to find time or motivation to move. Logistically, I try to schedule my week in advance and time block by attaching my movement or workout to something I NEED to do, like eating a meal, taking a shower, exercising my dog, or going to work. That way the habit feels more second nature and less like a choice.
I also love having an active job as a trainer so that I'm always on my feet, doing a lot of my own workout, and continually being inspired by my coworkers and our boxers. Being a part of an active community is one of the best things in my life.
Three actionable tips for people struggling to move? 
Don't overthink it. You don't have to be great at something to start. What I mean by that is, we are all beginners at some point in time, and actually beginning is often the hardest moment. You don't have to construct the perfect HIIT circuit, you just need to take a walk. You don't need to beat your best time on your run, you just need to take the first step. You don't need to spend 2 hours everyday, maybe just 30 minutes. I think it's easy to get overwhelmed and then make the choice to start another day - but that's where we get stuck and stagnant.
From there, my best advice is to pick something you ENJOY doing. An activity where the act of moving alone makes you happy, lights your fire, makes you feel unstoppable. If you don't have anything you like, try something new. It could be anything, and I mean anything! The movement we do should be fun or therapeutic or motivating or challenging - whatever it is, it should mean more to you on a personal level then just "I need to check this off my list" or "I need to do this to look a certain way" or "This is what I should be doing because everyone else is". You need to enjoy the movement or the way it makes you feel, because a lot of the time, you won't even see results until 1-3 months into consistent work. Focusing on results is a short term high. Developing that relationship to your mind and your body is a long term game, and is really the part that will give you lasting benefits all around.
Join a community of people doing an activity/movement/workout you love to do. Sunrise hike or run groups. Rowing team. Intramural soccer league. People to play basketball with on the weekend. A group of friends to go to a group fitness class with once or twice a week. When you're emotionally connected to a community, it'll make you more excited to show up, and will hold you accountable when you really don't want to.
Lastly, I'd say make an epic playlist that makes you feel on top of the world and play it every time you work out. I've been working out to an epic collection of songs for years. When I don't want to work out, I put on my playlist, and it tricks my brain into wanting to move. It hypes me up and never fails to get me going!